Do you struggle to find the right words to express your emotions during challenging times? Perhaps you're searching for the ideal way to commemorate a special occasion with your loved ones. No matter what your requirements may be, our team of expert florists is here to assist you. Our Graceful Grand[...]
Add To Cart
Add 8 Balloons for $42.95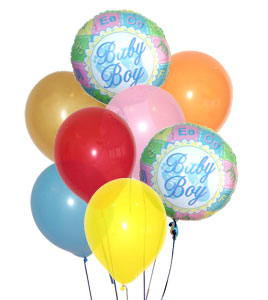 Do you struggle to find the right words to express your emotions during challenging times? Perhaps you're searching for the ideal way to commemorate a special occasion with your loved ones. No matter what your requirements may be, our team of expert florists is here to assist you. Our Graceful Grand[...]
Do you struggle to find the right words to express your emotions during challenging times? Perhaps you're searching for the ideal way to commemorate a special occasion with your loved ones. No matter what your requirements may be, our team of expert florists is here to assist you. Our Graceful Grand[...]
Do you struggle to find the right words to express your emotions during challenging times? Perhaps you're searching for the ideal way to commemorate a special occasion with your loved ones. No matter what your requirements may be, our team of expert florists is here to assist you. Our Graceful Grandeur Rose Bouquet is the perfect method to convey your true emotions, whether it's grief, love, thankfulness, or happiness.

It is easy to take our loved ones for granted, but expressing gratitude is crucial for developing strong relationships. Our Graceful Grandeur Rose Bouquet is a stunning way to demonstrate your appreciation for the people who matter most in your life, from parents and siblings to close friends.

This magnificent bouquet is a true work of art, featuring soft-colored roses in hues of pink, orange, cream, coral, and pale pink. The delicate Queen Anne's Lace and lush greens add a touch of sophistication to this classic arrangement, which is presented in a clear glass vase.

Whether you're commemorating an anniversary or simply want to demonstrate how much you care, our Graceful Grandeur Rose Bouquet is the ideal selection. Our local florists in the United States can prepare your bouquet in advance or provide same-day delivery, making it simple to share your love and appreciation with those who matter most.
Item No. E8-4810
Price: $89.95