The garden is a true representation of the beauty of nature, with its flourishing greenery and lively variety of colors and fragrances. It provides a sense of tranquility that is often absent in our hectic lives. The Garden Walk Bouquet captures all of this in one single arrangement, taking you on a[...]
Add To Cart
Add 8 Balloons for $42.95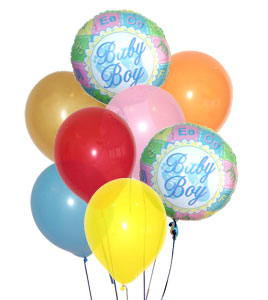 The garden is a true representation of the beauty of nature, with its flourishing greenery and lively variety of colors and fragrances. It provides a sense of tranquility that is often absent in our hectic lives. The Garden Walk Bouquet captures all of this in one single arrangement, taking you on a[...]
The garden is a true representation of the beauty of nature, with its flourishing greenery and lively variety of colors and fragrances. It provides a sense of tranquility that is often absent in our hectic lives. The Garden Walk Bouquet captures all of this in one single arrangement, taking you on a[...]
The garden is a true representation of the beauty of nature, with its flourishing greenery and lively variety of colors and fragrances. It provides a sense of tranquility that is often absent in our hectic lives. The Garden Walk Bouquet captures all of this in one single arrangement, taking you on a leisurely stroll through a garden, relishing in the scents and sights along the way.

Meticulously crafted by hand with the freshest and finest flowers, the Garden Walk Bouquet boasts premium lavender and red roses, complemented by purple stock and a medley of greens. Together, these elements create a stunning and aromatic display that is sure to impress.

What makes this bouquet even more special is the selection of flowers. Red roses symbolize love, while lavender represents beauty and femininity. It is the perfect gift for a birthday, anniversary, or to express appreciation to a special woman in your life. It is also a thoughtful gesture for someone who is feeling under the weather.

Our local florist personally handcrafts each Garden Walk Bouquet, ensuring that it is fresh and ready for same-day delivery throughout the United States. You can also book in advance to guarantee availability. Let us help you brighten someone's day with this gorgeous and significant arrangement.
Item No. C14-4851
Price: $104.95