Are you in search of a present for a housewarming or a centerpiece for your Thanksgiving feast? Look no further than The Harvest Home Cornucopia, also known as the horn of plenty. This bountiful floral arrangement is a perfect tribute to the autumn season, featuring lively orange roses, bold burgund[...]
Add To Cart
Add 8 Balloons for $42.95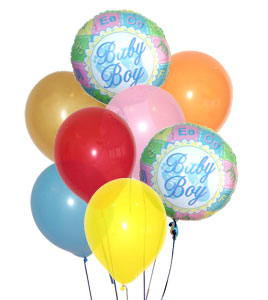 Are you in search of a present for a housewarming or a centerpiece for your Thanksgiving feast? Look no further than The Harvest Home Cornucopia, also known as the horn of plenty. This bountiful floral arrangement is a perfect tribute to the autumn season, featuring lively orange roses, bold burgund[...]
Are you in search of a present for a housewarming or a centerpiece for your Thanksgiving feast? Look no further than The Harvest Home Cornucopia, also known as the horn of plenty. This bountiful floral arrangement is a perfect tribute to the autumn season, featuring lively orange roses, bold burgund[...]
Are you in search of a present for a housewarming or a centerpiece for your Thanksgiving feast? Look no further than The Harvest Home Cornucopia, also known as the horn of plenty. This bountiful floral arrangement is a perfect tribute to the autumn season, featuring lively orange roses, bold burgundy carnations, and delicate peach lilies, all accentuated by emerald eucalyptus and fresh foliage.

However, this arrangement is not just a stunning decoration. The cornucopia has a rich history, symbolizing the abundance and treasures of nature. The flowers we've selected also express appreciation and gratitude for the season and the recipient. The burgundy carnations convey warmth and affection, while the peach lilies represent innocence and humility. And the orange roses add a touch of drama, expressing sincere gratitude for the relationship you share with the recipient and all the good things in life.

All in all, The Harvest Home Cornucopia embodies the essence of the fall season and harvest time, with rich hues, warmth, and thoughtful tokens of appreciation for your loved ones. With our same-day delivery service (available if you order before 1:00 p.m.), we can bring this beautiful bouquet to your doorstep or to your loved ones all across the country (and even in many regions of Canada).
Item No. B3-4413
Price: $79.95