Many people struggle to express their deep love and commitment to their significant other, especially on special occasions like Valentine's Day, anniversaries, or birthdays. However, these moments are perfect opportunities to show your affection and strengthen your bond. A heartfelt gift is a must-h[...]
Add To Cart
Add 8 Balloons for $42.95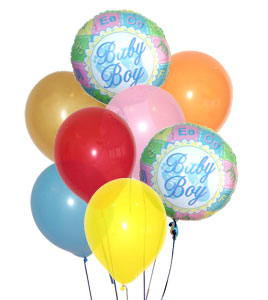 Many people struggle to express their deep love and commitment to their significant other, especially on special occasions like Valentine's Day, anniversaries, or birthdays. However, these moments are perfect opportunities to show your affection and strengthen your bond. A heartfelt gift is a must-h[...]
Many people struggle to express their deep love and commitment to their significant other, especially on special occasions like Valentine's Day, anniversaries, or birthdays. However, these moments are perfect opportunities to show your affection and strengthen your bond. A heartfelt gift is a must-h[...]
Many people struggle to express their deep love and commitment to their significant other, especially on special occasions like Valentine's Day, anniversaries, or birthdays. However, these moments are perfect opportunities to show your affection and strengthen your bond. A heartfelt gift is a must-have on such occasions.

To make your gift-giving even more special, consider the Pure Romance Rose Bouquet. This beautifully crafted bouquet is made by local florists and conveys emotions without the need for lengthy declarations. It is a sophisticated and elegant gift that can touch someone's heart in a simple yet profound way.

The bouquet features a selection of hand-picked flowers, including three different types of roses that symbolize love. The pink roses represent admiration and affection, while the lavender roses signify adoration and love. The classic red roses are universally understood as a symbol of love.

The fragrant fuchsia gilly flowers enhance the bouquet's fragrance and emit a soothing scent. The lush green leaves add the perfect finishing touch to the arrangement. The vibrant pink glass vase adds a touch of elegance and can be displayed anywhere in the home. The bouquet can even be delivered to your loved one's doorstep on the same day through the local florists' delivery system.
Item No. E3-5238
Price: $74.95